● the egg box week

● date|13 - 19 may 2021
● gallery|offsite arts / bridge holes
● address|bade market, zhongzheng dist., taipei, taiwan

● opening reception|13 may 20.00 - 22.00




● the egg rack made a disclaimer 2.0
●

date|27 february - 14 march 2021


●

gallery|nowspace


●

address|no.58, yanping s. rd., zhongzheng dist., taipei, taiwan



●

press preview|26 february 14.00 - 18.00


●

opening reception|26 february 18.00 - 21.00

the egg rack made a disclaimer is a series of egg holders and egg racks created by liang-jung chen. the series explores vulnerability, personal boundary and the invisible tension between the two. following its debut in gallery error22 in tainan in 2020, the artist will unveil a few new pieces of works in nowspace in taipei as the second iteration of the project, together with a fresh release of an egg rack catalogue.
● the egg rack made a disclaimer 1.0
●

date|10 - 31 december 2020


●

gallery|errorr22


●

address|3f, no.11, kaishan rd., tainan, taiwan



●

opening reception|10 december 18.00 - 21.00
error 22 is an unique space that is very dear to my heart. Founded in 2018 by Elm and Ziti, two fine art graduates with quirky fine taste, Error 22 is an indefinable art piece in itself. From my personal perspective, the way they design and curate the space is an on-point representation of contemporary tainan - spontaneous improvisation of artefacts and natural materials, conflicting landscape of the old and the new, chilled attitude towards both serious and trivial matters, and of course, the effortless and ever-evolving sense of humour that never fails to surprise every visitor.

the gallery space on the third floor is a finely converted rooftop extension of an irregular shape with a view to a buddhist temple (all these I found very tainan too.) in response to the eccentric vibe of the space, i was drawn to try something slightly informal and lighthearted this time. a bit raw, a bit precarious, and a bit emotional.
● the misused ironmongery
●

date|18 - 26 september 2020


●

gallery|kiosk n1c, coal drops yard


●

address|108 lower stable street, kings cross, n1c 4dr london, uk


●

talk|12 september 16.30 - 17.30


●

workshop|20 september 15.00 - 17.00
if each item of hardware presents a solution to a problem in daily life, then a local hardware store provides a collective display, reflecting the life of a community it serves.

liang-jung chen turns kiosk n1c into a pop-up hardware concept store, offering ideas of 'misusing' daily hardware. the exhibition features a range of utilitarian hardware collected in taiwan where the project was founded on observations of the local often humorous but intentional misuse of hardware. the project explores the notion that certain subtleties of a parent culture are revealed in the design and use/misuse of hardware around the world. the exhibition also presents the third iteration of the project, in collaboration with designer will laslett, a new collection of 10 objects made with british hardware exploring alternative contexts for these semi-finished products.


● shifting occupancy by one two one two
●

date|12 - 20 march 2020


●

gallery|national gallery of victoria


●

address|180 st kilda rd, melbourne vic 3006, australia
● opening|14 march 18.00 - 21.00




shifting occupancy responds to the theme of the city. the exhibition will have a particular focus on the geographical drift from rural to urban centres and invites participants to consider how this shift impacts communities, the constructed landscape and the environment.

the exhibition aims to showcase this theme in a broader context by engaging with designers from the international community, presenting the audience with a range of culturally diverse and personal responses. this event is a part of melbourne design week 2020, an initiative of the victorian government in collaboration with the national gallery of victoria.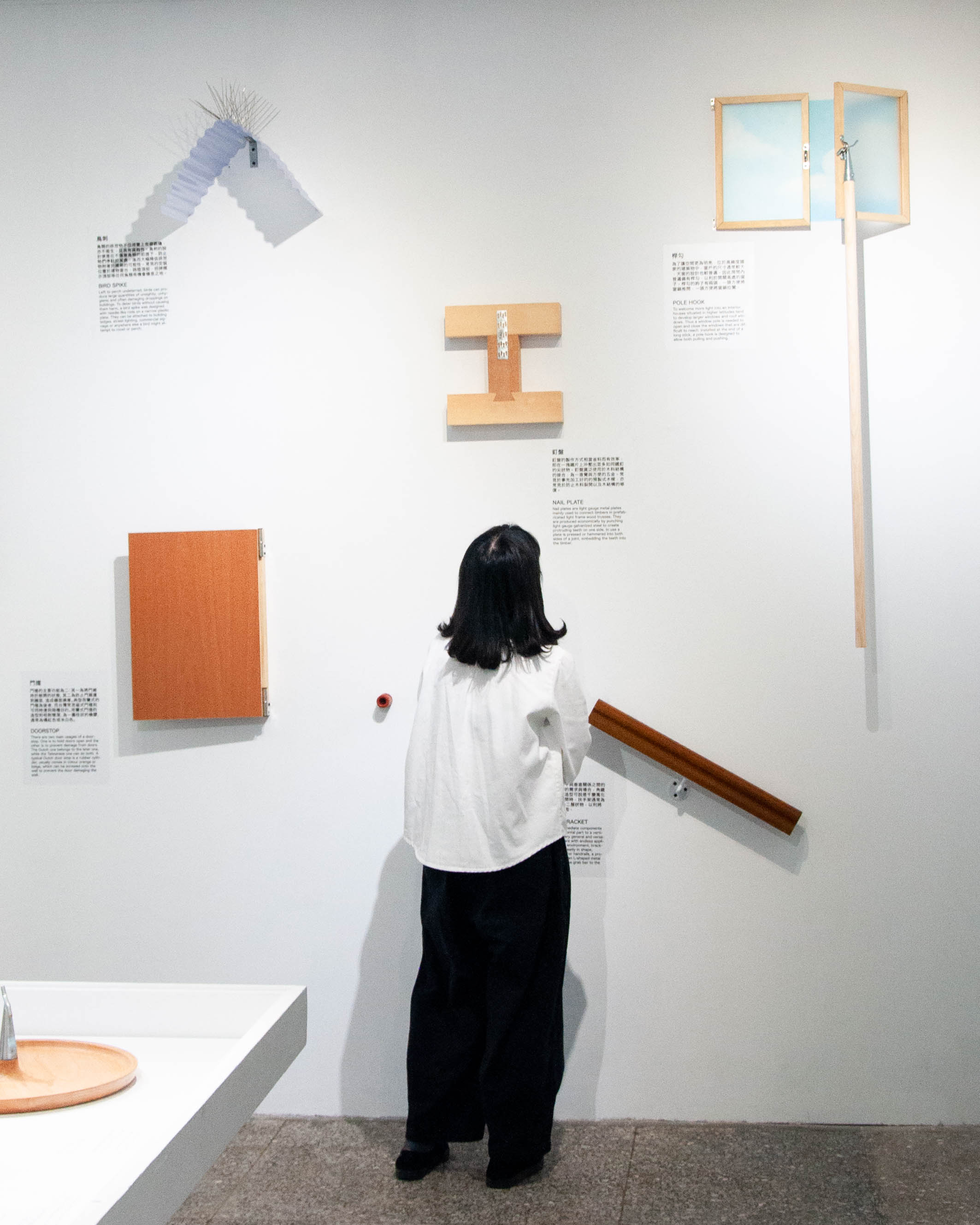 ● the misused: dutch x taiwanese hardware
●

date|14 january - 9 february 2020


●

gallery|not just library


●

address|133, guangfu s.rd., xinyi dist.,taipei, taiwan
●

talk|14 january 19.00 - 21.00
●

workshop|18 - 19 january 09.00 - 17.00
the misused is a study on global hardware culture initiated by two industrial designers. each year, the project observes hardwares in different country. the designers will first deconstruct the original functions of the hardware and to repurpose them. following the first study on taiwanese hardwares in 2018, the project went on to study dutch hardwares in 2019.

parts of the taiwanese and dutch hardware works will be presented in the exhibition this time. a talk with anthropologist shih-hsiang sung will explore the relations between design and anthropology in the industrial society. a two-day workshop will also held to invite the public to misuse the daily hardwares.
● the misused 2.0
●

date|19 -27 september 2019


●

gallery|piet hein eek


●

address|halvemaanstraat 30, 5651 bp eindhoven, the netherlands
the misused is a research project that studies local metal hardwares around the world and how misusing them can make people's life easier. with both anthropological and industrial approach, the project invites the public to brainstorm and repurpose metal hardwares in everyday life.

the project is a long-term collaboration between two taiwanese artists and designers - liang-jung chen and shuei-yuan yang. initially inspired by how older generation in the countryside of taiwan improvised daily necessities wisely. in 2018, the duo embarked on a series of field research on metal hardwares and a series of study on how to realise their unfulfilled potentials.

following the first edition in taiwan, in 2019, as the duo relocated to europe, the second edition is all about dutch hardwares. after a year of fruitful findings and observation of the culture, 9 pieces of hardwares are selected due to their unique contexts. the result is a homeware collection that demonstrates practical functions with a twist of humour.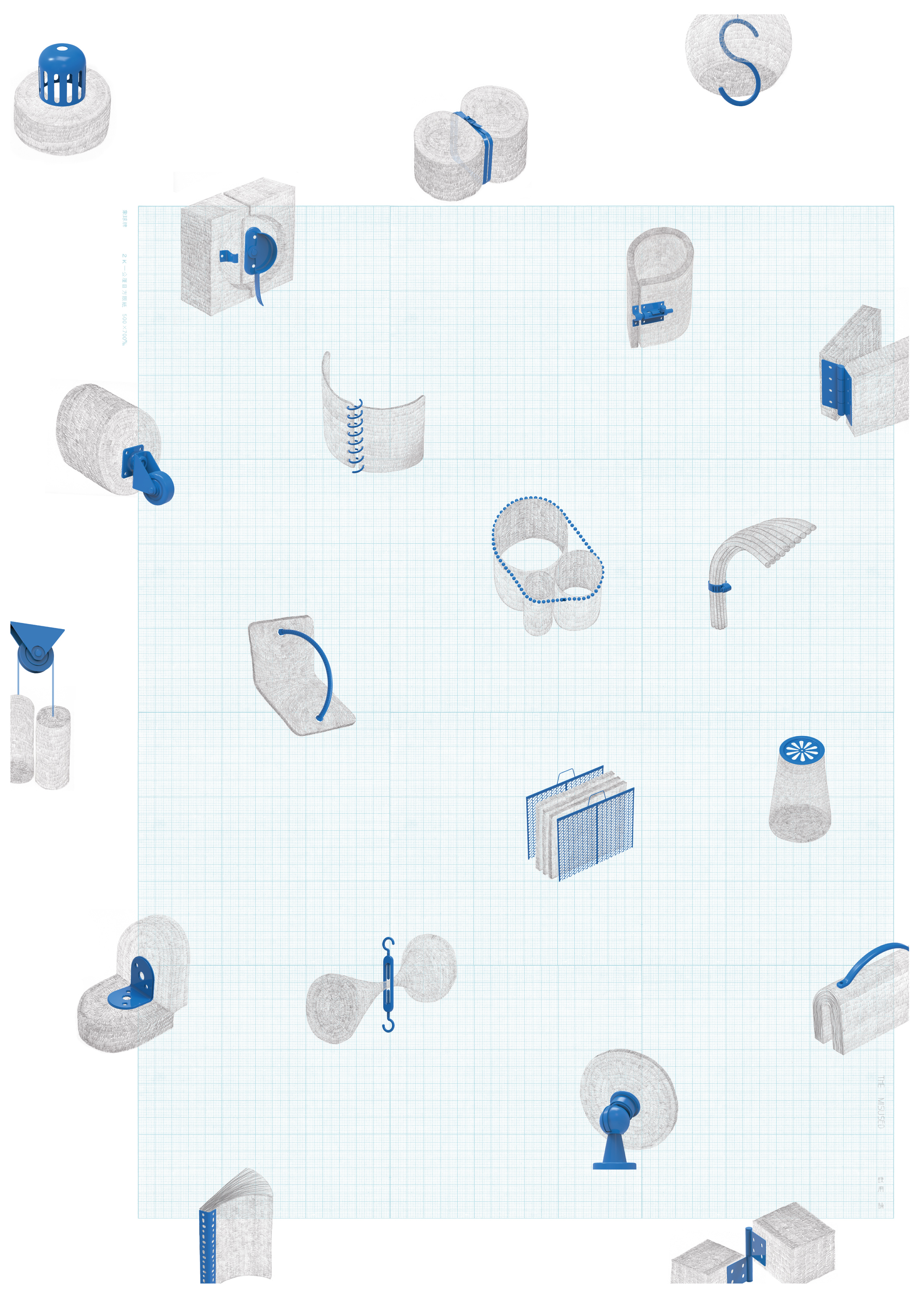 ● the misused 1.0
●

date|01 - 30 september 2018


●

gallery|caoji book inn


●

address|no.71, nanmen rd., tainan, taiwan
● talk|9 september 14.00 - 16.00