● minus20degree biennale 2024
my project flachau wind map (2023) is selected by minus20degree, a biennial exhibition of art and architecture based in flachau, austria. the biennale will take place between 25 - 27 january 2024.
● acme fire station residency
it has been an honour to be awarded a two-year work/live studio residency at acme fire station 2023 - 2025.

acme work/live studios aim to provide an artist with well designed, safe, practical workspace and auxiliary living space for a stable, low rent. Artists are selected through application and allocated a studio for a five year term, and rent remains fixed for the duration of their occupation.
● cuarenta y cuatro centimentros
● hardware archive
● artist in residence at hqi
i am currently undertaking an artist residency in hqi foundation in london 13th march - 13th june 2023.

hqi is a non-profit institution designed to fill an artist development void in london created by excessively high costs of living and failure of industry to provide supportive networks for its creatives.

we endeavour to serve the city's creatives by providing a supportive and enriching sanctuary for residencies, in which artists can converse, collaborate and develop their own practices freely.


● live performance
date|11 march 2023
time|4 - 8 pm

venue|xenia creative retreat

ebb is to flow as wax is to wane (2023) is an immersive performance piece based on an in-situ beeswax installation created by artist liang-jung chen during her two-month residency in xenia creative retreat.

a collaboration between the artist and her friends of different disciplines, the multisensory event consists of a performance by choreographer ching-ying chien and a set of experimental meal developed by architects yuriko yagi and kazumasa takada of pan- projects , homemade by chef hiroki morokata of ikoyi london.




● artist in residence at xenia
i am happy to undertake an artist residency in xenia creative retreat in north hampshire 12th january - 12th march 2023.

xenia is a creative retreat situated in the bucolic landscape that provides artists with time, space and an environment for uninterrupted work. the programme invites creatives of all art forms to explore their practice away from their daily routine, allowing the inspiration of nature to stimulate creativity.


● aesthetica art prize 2023
egg rack made a disclaimer (2020) was longlisted for aesthetica art prize 2023.
the aesthetica art prize celebrates contemporary art in all its forms, offering opportunities for exhibition at a major public gallery alongside publication in aesthetica magazine and the aesthetica art prize anthology.
● live performance #2
date|22 july 2022
time|7pm

gallery|tangent projects
address|
carrer marti codolar 41
08902 l'hospitalet de llobregat
● live performance #1 + talk
date|7 july 2022
time|7pm

venue|terranova
address|
comte borrell 99, 08015 barcelona



the spout and its churn rate(2022)

the spout and its churn rate is a performance piece based on a set of six milk churns of the same volume. through the intensive act of repetitively pouring 1.5 litre of milk from one churn to another, the artist visualises the inevitable loss during the ongoing process of transferal.

the realisation of the equal volume of each churn, despite their variety of form, offers a tantalising satisfaction, yet ultimately this hoped-for notion that the milk will perfectly flow from each to the next cannot be realised.

informed by an economic term churn rate - the rate at which customers stop doing business with an entity, the title sheds light on involuntary disengagement of all sorts in everyday scenarios, revealing the poignancy of sacrificing a small part of us in order to carry on living.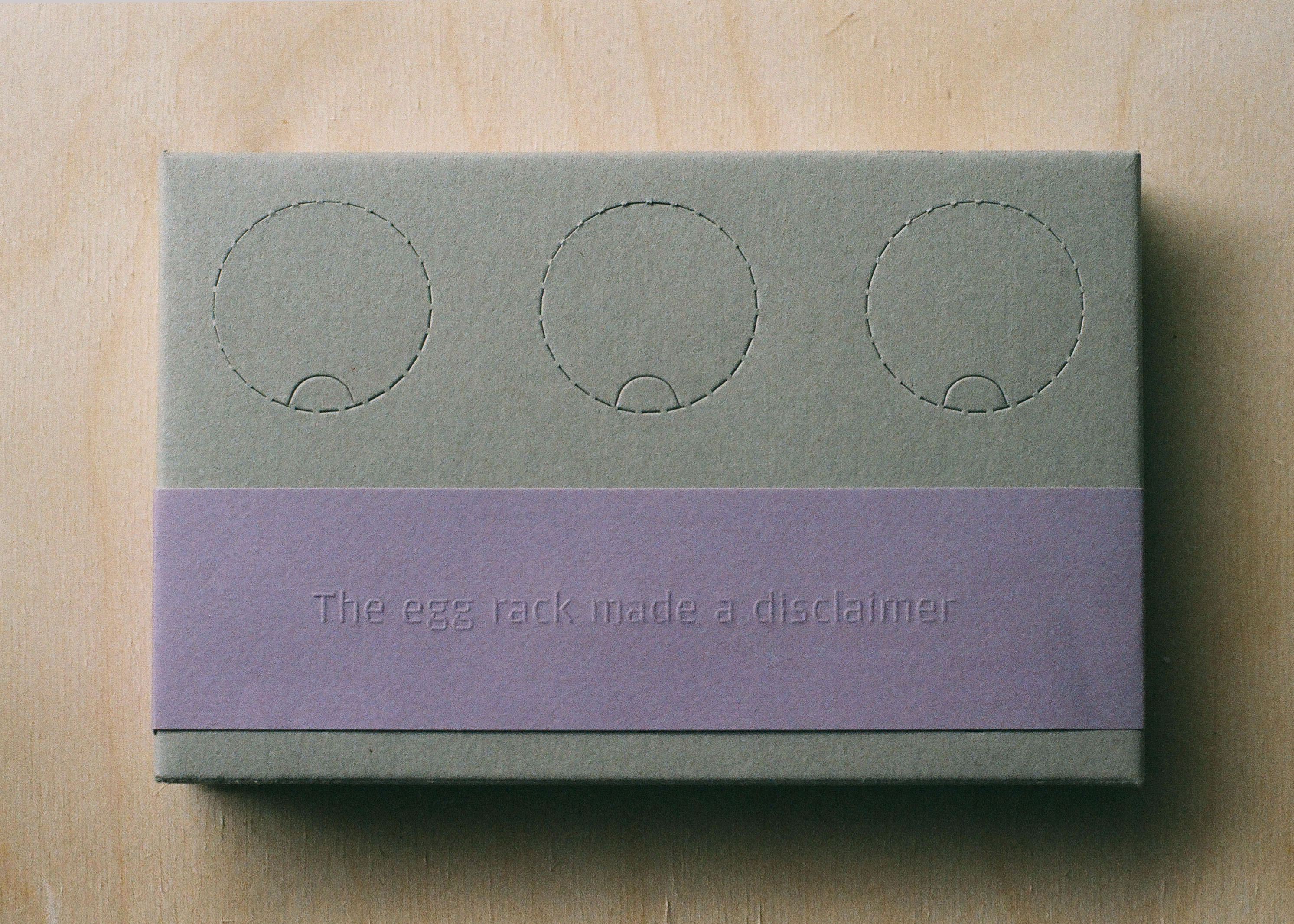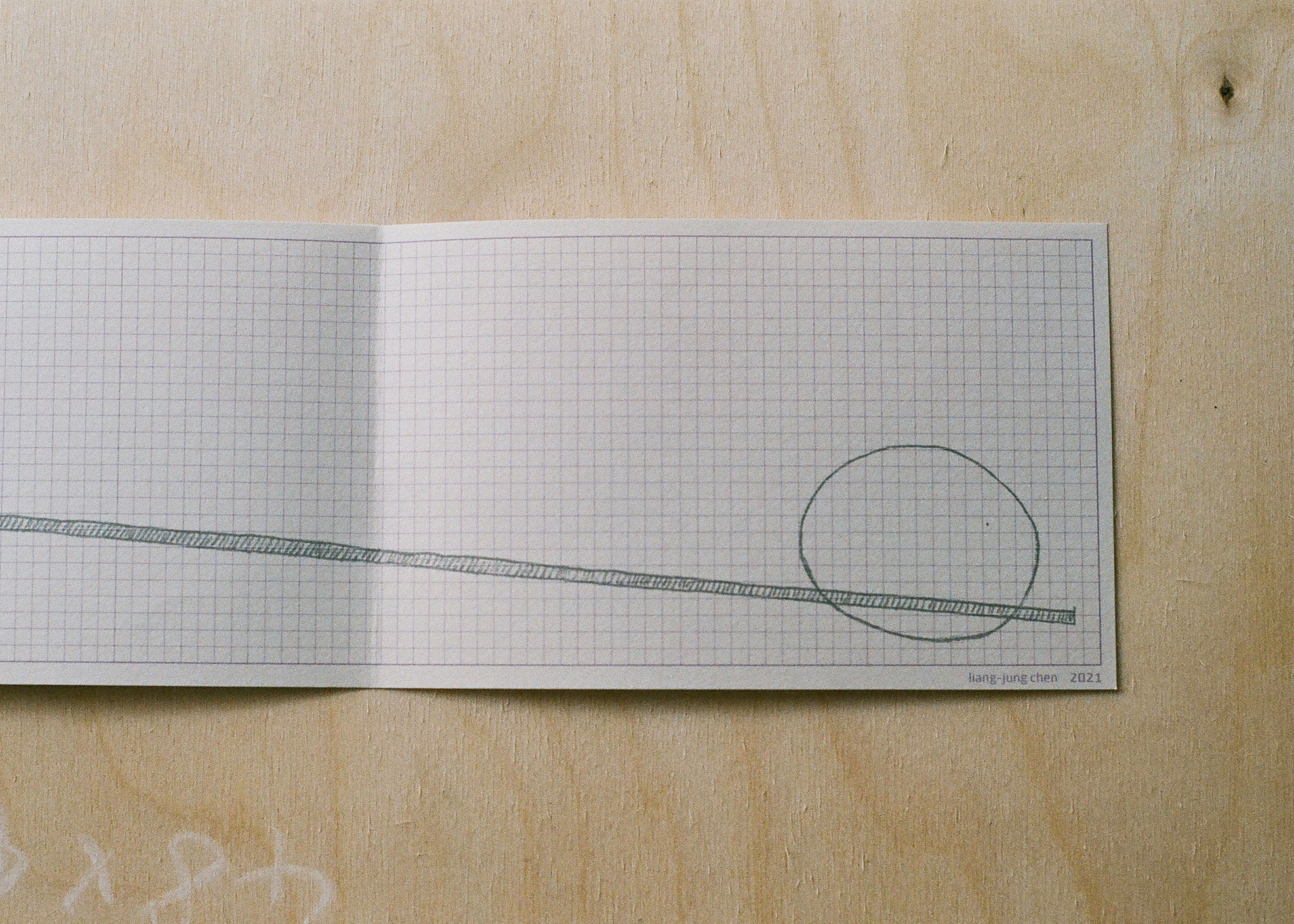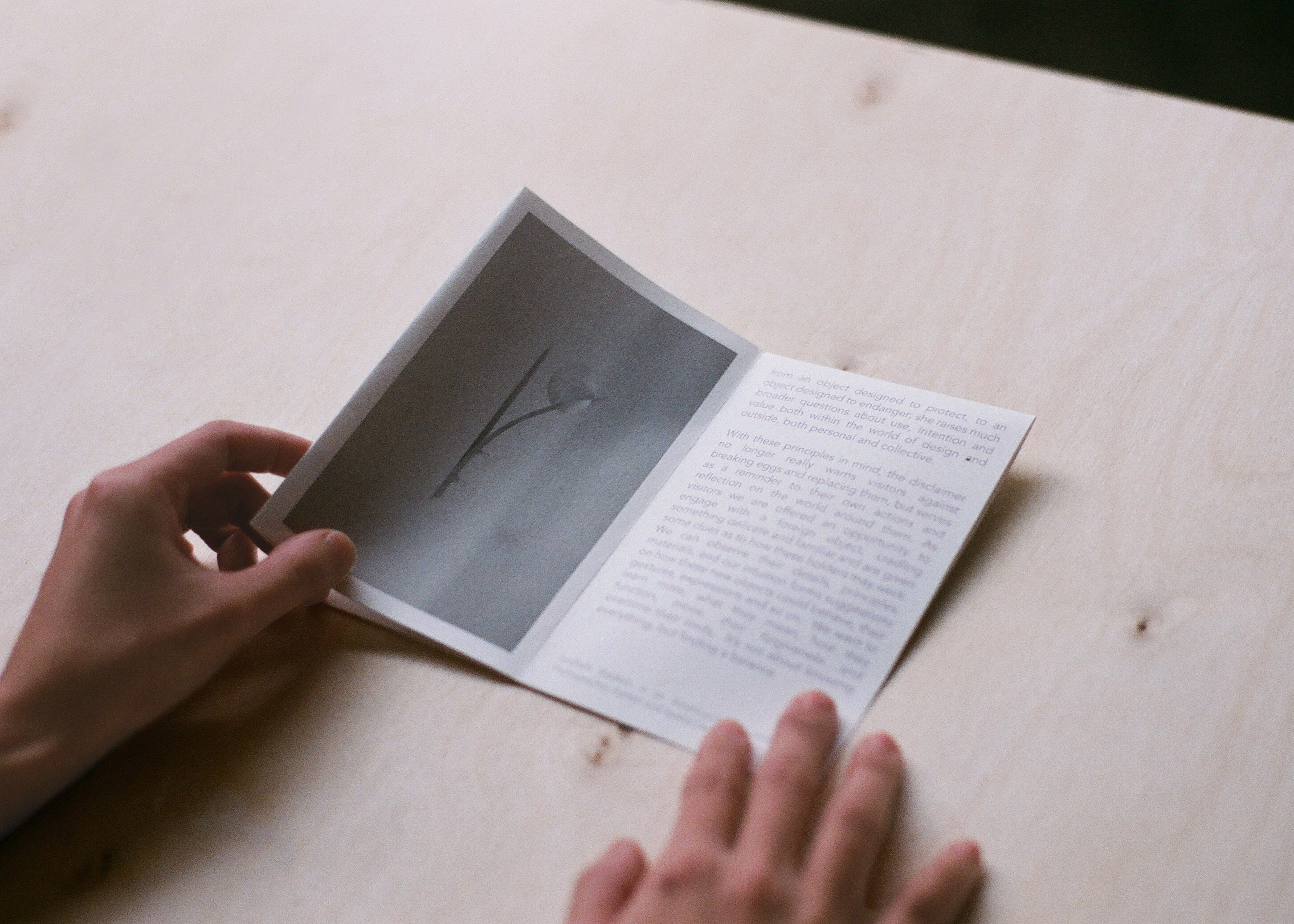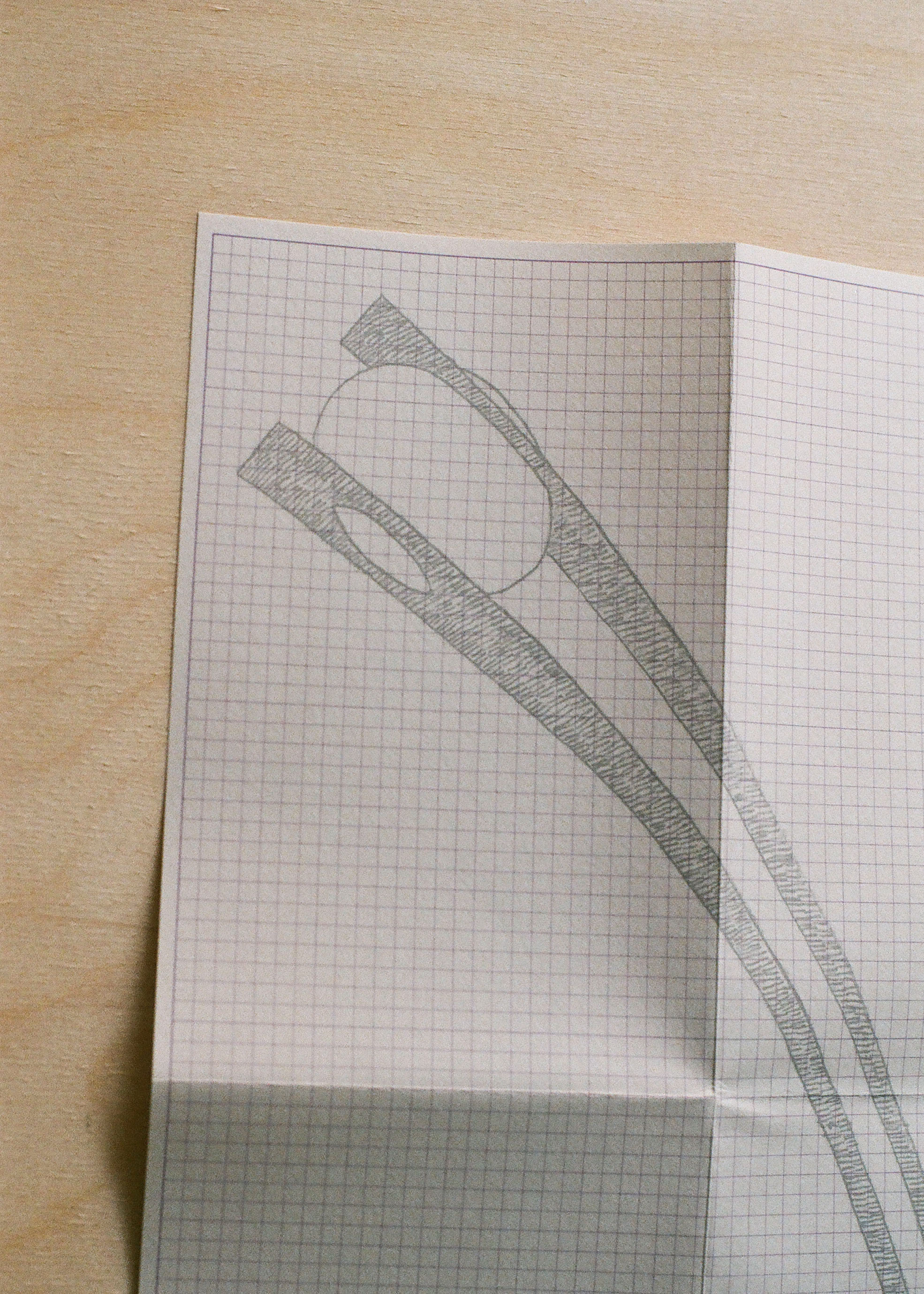 ● egg rack catalogue
now available at librarie yvon lambert & ponding bookstore

content
|

12 sketches, 2 essay booklets, 1 egg rack box
size

|

16 x 10.5 x 2 cm
box material

|

recycled pulp grey chipboard 400g
booklet material

|

single-sided glazed kraft paper 120g

the egg rack catalogue is a portfolio of 'the egg rack made a disclaimer', containing 12 real-size sketches of various sizes and two pieces of essays - a preface by liang-jung chen and a review by graham baldwin. the paper box itself serves as a paper egg rack of 6, as usual, each user will be held accountable for breaking the eggs. limited edition of 350. each catalogue is hand-numbered.





● dezeen awards 2021



● dezeen awards 2021



longlisted: exhibition design of the year 2021
● local ware exhibition
date|24 september - 07 october 2021
gallery|jogging epricerie

address|103, rue paradi, 13006 marseille, France
founded by marseilled-based oros and london-based ii (initial initiatives), local ware is an experimental yet utilitarian project celebrating the diversity of natural resources and lifestyles in different parts of the world.

in each edition, the project collaborates with a group of international designers of various backgrounds to develop a collection of 'local ware' employing materials local to the creator. 2021 autumn, oros and ii unveiled the first edition of local ware in marseille, exploring the most primitive human behaviour - food making. local ware: cooking edition studies the history of cooking tools in different cultures and how they can be creatively applied to mediterranean cuisine. four designers: chialing chang, guillaume bloget, liang-jung chen and rio kobayashi, were invited to try their hand at creating exploratory cookware pieces. link
● residency at domaine de boisbuchet 2021

eight installations were created at the end of the residency based on my observation and investigation of Boisbuchet's surroundings. each of them is supporting eggs in a precarious manner that unsettles the spectators.
founded in 1986, domaine de boisbuchet is an international research centre for design and architecture. the campus is surrounded by 150 hectares of protected nature in southwest france and comprises an architectural park of historic and contemporary buildings. the workshops, exhibitions, and events as well as a design collection and library serve professional guests and visitors from the neighboring and global community alike. link
● the egg box week

date|13 - 19 may 2021
gallery|offsite arts / bridge holes
address|bade market, zhongzheng dist., taipei, taiwan

opening reception|13 may 20.00 - 22.00
briefed by offsite arts, i have been playing around with some new ideas on how to support eggs in an aluminium box hung in a glass showroom in bade market in taipei. an extension of my previous 'the egg rack made a disclaimer' collection, 'the egg box week' consists of seven improvised structures i created onsite daily for seven days. the designs are mostly based on the observation of the urban landscape in the neighbourhood.
● the egg rack made a disclaimer 2.0
date|

27 february - 14 march 2021


gallery|

nowspace


address|

no.58, yanping s. rd., zhongzheng dist., taipei, taiwan

press preview|26 february 14.00 - 18.00
opening reception|26 february 18.00 - 21.00

the egg rack made a disclaimer is a series of egg holders and egg racks created by liang-jung chen. the series explores vulnerability, personal boundary and the invisible tension between the two. following its debut in gallery error22 in tainan in 2020, the artist will unveil a few new pieces of works in nowspace in taipei as the second iteration of the project, together with a fresh release of an egg rack catalogue.
● the egg rack made a disclaimer 1.0
date|10 - 31 december 2020
gallery|errorr22
address|3f, no.11, kaishan rd., tainan, taiwan

opening reception|10 december 18.00 - 21.00
the egg rack made a disclaimer

we almost lost all the sentimental wordings
had we not made the decision of faking good eggs
to be picked up in an elegant manner
to be rested gently on an agreeable weather


we genuinely try our best but
somehow occasionally we do allow accidents
the egg rack had made a disclaimer earlier


_liang-jung chen, november 2020


most of the egg racks in the series were designed during my 14 day quarantine in a random hotel room in tainan in november 2020. solitude. i just didn't know what to do with myself. my insecurities just sat there in the corner of the room with me and seeked my attention. i couldn't escape from myself, eventually, i picked up poetry again for the first time in many years. i looked forward to something genuine and subtle, a new medium to explore my emotions.

the outcome turned out to be a rather passive, yet aggressive self-disclosure. a series of egg racks that make it clear that they are hypersensitive. they replicate the awkward moments in social events. they offer a glimpse into tragic scenarios. they solicit tenderness. they predict broken hearts.

i investigated the most precarious ways to hold eggs. both physical and visual tensions were created, teasing the audiences' habit of putting eggs in a safe place. three ubiquitous materials - metal, acrylic, and timber - were employed in minimal forms and structures, transforming the daily behaviour of egg keeping into a series of abstract, performing sculptures.

during the exhibition at gallery error22 in december 2020, a sheet of paper was posted at the entrance of the gallery: "disclaimer: welcome to the exhibition of egg racks. upon entering the space, you are invited to interact with the egg racks at your own risk. the designer has made every attempt to ensure the security of the eggs exhibited in the space. however, each visitor will be held accountable for breaking the eggs and will be responsible for all accidents and damages incurred as a consequence." stating that it would be the visitors' responsibility to purchase and replace eggs should they break any, and that they would also be required to clean the venue up after themselves.

i didn't really have an expectation in advance about the visitors' responses. when the exhibition closed on 31st of december, the last day of 2020, the record showed that only around 20 eggs were broken by the visitors.


● the misused ironmongery

date|18 - 26 september 2020
gallery|kiosk n1c, coal drops yard
address|108 lower stable street, kings cross, n1c 4dr london, uk

talk|12 september 16.30 - 17.30
workshop|20 september 15.00 - 17.00

if each item of hardware presents a solution to a problem in daily life, then a local hardware store provides a collective display, reflecting the life of a community it serves.

liang-jung chen turns kiosk n1c into a pop-up hardware concept store, offering ideas of 'misusing' daily hardware. the exhibition features a range of utilitarian hardware collected in taiwan where the project was founded on observations of the local often humorous but intentional misuse of hardware. the project explores the notion that certain subtleties of a parent culture are revealed in the design and use/misuse of hardware around the world. the exhibition also presents the third iteration of the project, in collaboration with designer will laslett, a new collection of 10 objects made with british hardware exploring alternative contexts for these semi-finished products. link

● shifting occupancy by one two one two

date|12 - 20 march 2020
gallery|national gallery of victoria
address|180 st kilda rd, melbourne vic 3006, australia


opening|14 march 18.00 - 21.00



shifting occupancy responds to the theme of the city. the exhibition will have a particular focus on the geographical drift from rural to urban centres and invites participants to consider how this shift impacts communities, the constructed landscape and the environment.

the exhibition aims to showcase this theme in a broader context by engaging with designers from the international community, presenting the audience with a range of culturally diverse and personal responses. this event is a part of melbourne design week 2020, an initiative of the victorian government in collaboration with the national gallery of victoria.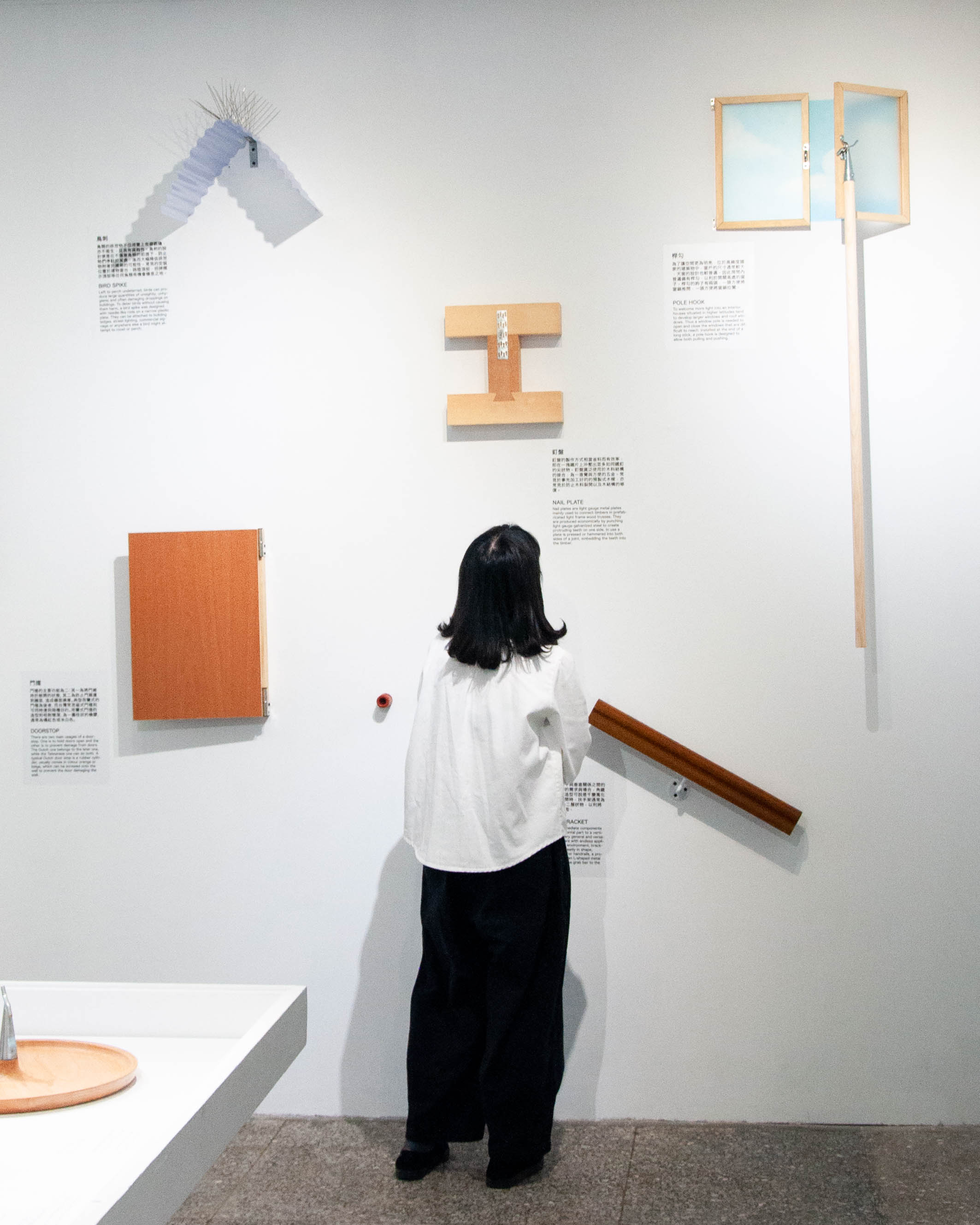 ● the misused: dutch x taiwanese hardware

date|14 january - 9 february 2020
gallery|not just library
address|133, guangfu s.rd., xinyi dist.,taipei, taiwan

talk|14 january 19.00 - 21.00
workshop|18 - 19 january 09.00 - 17.00

the misused is a study on global hardware culture initiated by two industrial designers. each year, the project observes hardwares in different country. the designers will first deconstruct the original functions of the hardware and to repurpose them. following the first study on taiwanese hardwares in 2018, the project went on to study dutch hardwares in 2019.

parts of the taiwanese and dutch hardware works will be presented in the exhibition this time. a talk with anthropologist shih-hsiang sung will explore the relations between design and anthropology in the industrial society. a two-day workshop will also held to invite the public to misuse the daily hardware.
● the misused 2.0

date|19 -27 september 2019
gallery|piet hein eek
address|halvemaanstraat 30, 5651 bp eindhoven, the netherlands

the misused is a research project that studies local metal hardwares around the world and how misusing them can make people's life easier. with both anthropological and industrial approach, the project invites the public to brainstorm and repurpose metal hardwares in everyday life.

the project is a long-term collaboration between two taiwanese artists and designers - liang-jung chen and shuei-yuan yang. initially inspired by how older generation in the countryside of taiwan improvised daily necessities wisely. in 2018, the duo embarked on a series of field research on metal hardwares and a series of study on how to realise their unfulfilled potentials.

following the first edition in taiwan, in 2019, as the duo relocated to europe, the second edition is all about dutch hardwares. after a year of fruitful findings and observation of the culture, 9 pieces of hardwares are selected due to their unique contexts. the result is a homeware collection that demonstrates practical functions with a twist of humour.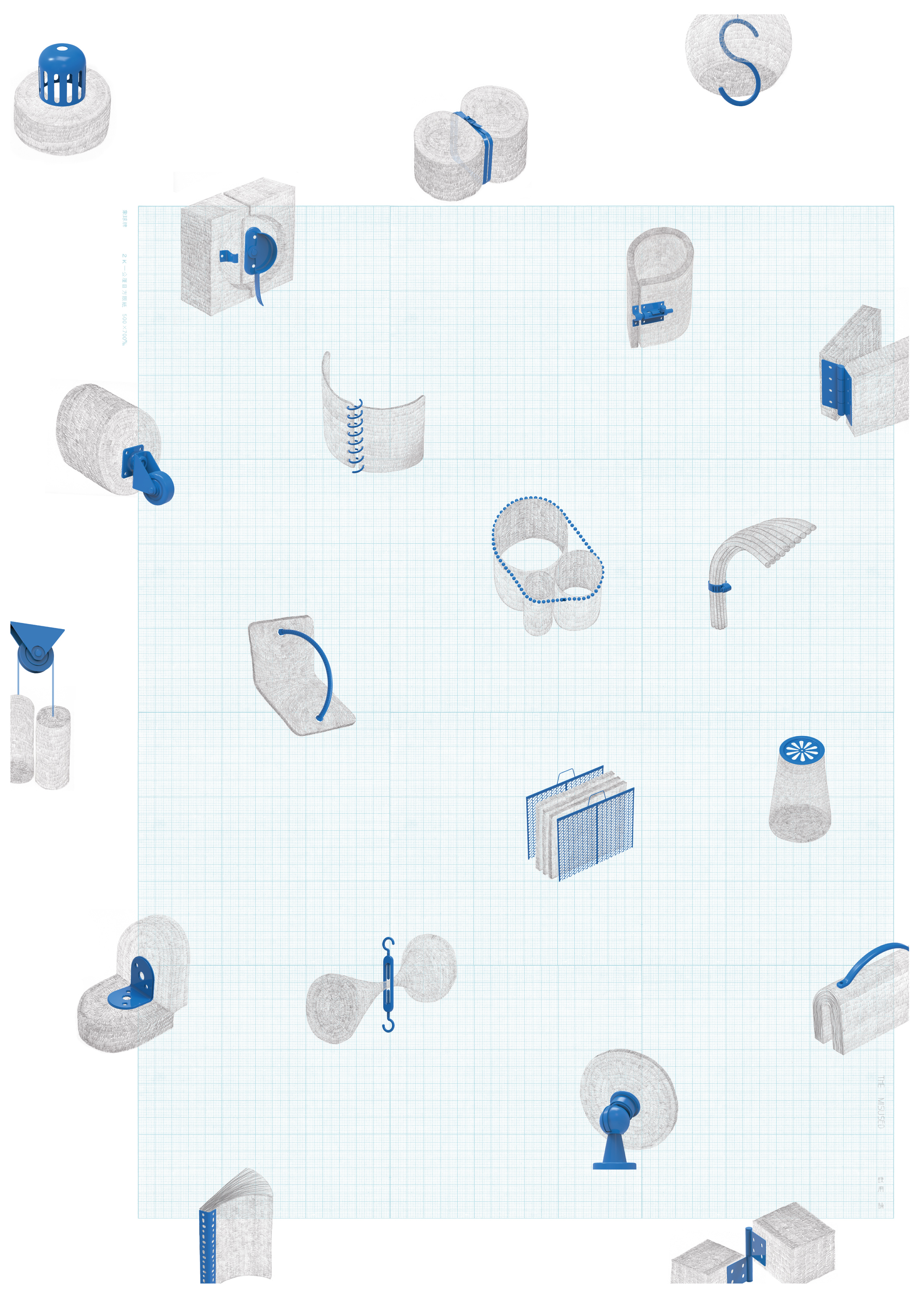 ● the misused 1.0

date|01 - 30 september 2018
gallery|caoji book inn
address|no.71, nanmen rd., tainan, taiwan



talk|9 september 14.00 - 16.00